It wasn't supposed for the Spurs to fight for one of the last playoff spots last season. However, that happened due to their success at winning their easiest games: 21-12 in games against teams with losing records. Gregg Popovich managed to build a team that was competent on defense while on offense, given that he lacked talent on this side of the court, he turned his team into a fast paced unit that looked to score easy baskets while still taking care of the ball well as usual (#2 in TO/rate, in the top 4 for the fifth consecutive season).
Dejounte Murray, Jakob Poeltl and Keldon Johnson were their key players and all of them considerably improved their numbers across the board. The Spurs didn't care too much about their spot in the West, so they had no issues in trading Derrick White away mid-season. Yet, they still won 7 of their last 11 games…
2022/23 Outlook: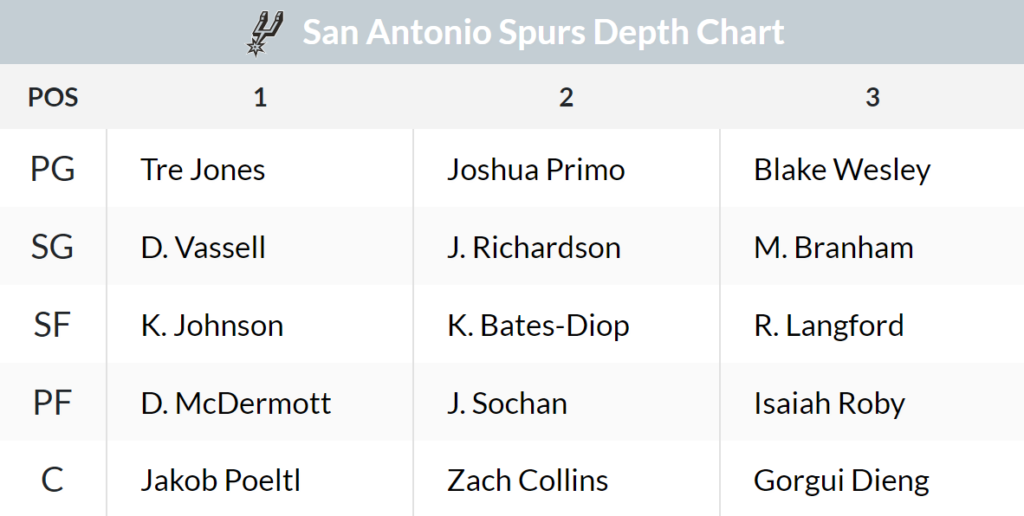 It seems like the Spurs have finally accepted that they need to enter rebuilding mode as they traded away Murray to Atlanta during the offseason. From that, San Antonio landed a lot of future draft picks instead of players to improve their current roster. So, the team's goal for this season will be to try to develop their young players while hoping that some of their rookies can contribute right away: Jeremy Sochan (#9, the team's highest pick since they drafted Tim Duncan), Malaki Branham (#20) and Blake Wesley (#25).
This will surely be the least talented Spurs roster that Gregg Popovich has ever coached in his career. They will maintain the same style that they had last season: set a fast pace while being disciplined on both ends of the floor. However, their inexperience and lack of talent will be too much for them to be competitive. Devin Vassell, Keldon Johnson, Joshua Primo and rookie Jeremy Sochan are the players with the most upside on the roster, but it seems very unlikely that one of them will turn into an All Star player this year…