Any review we try to make about Utah and their last season is an irrelevant task, as they have a whole new team and coaching staff for this upcoming season.
The Jazz were one of the favorites for the title last season as they had gotten the league's best regular season record the previous year. They had the #1 offense in the league during the regular season but they crashed out once again in the playoffs, this time against Dallas that even missed Doncic in some games.
The Jazz's potent offense was held to 77 points in G5 and 96 points in G6, while the Mavs took advantage of Utah's lack of good defense in the backcourt.
2022/23 Outlook: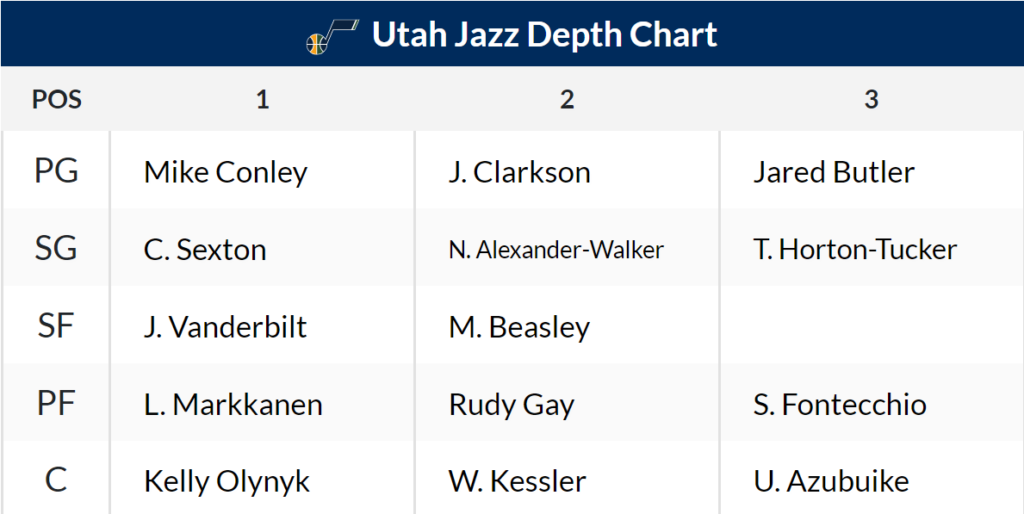 Utah's CEO Danny Ainge decided that the team's core had already received too many opportunities to show that they could win the title and made his team enter rebuild mode.
First, they traded Royce O'Neale to Brooklyn and then the Jazz also saw their two main players, Rudy Gobert and Donovan Mitchell, be traded. The Jazz still have some veteran players left on their roster (Mike Conley, Jordan Clarkson and Rudy Gay), but they will also possibly be traded sooner or later.
Lauri Markkanen and Collin Sexton are two of the players Utah received from the trades and that will have the opportunity to establish themselves as key players of this franchise. Sexton got hurt at the start of the past season and he is a PG scorer that might "imitate" the role Mitchell used to have in this team. On the other hand, Markkanen is a shooter who had an excellent Eurobasket tournament in the summer.
The Jazz will try everything to avoid winning games this season. They currently still have some veteran talent in the roster that could give them some wins but they will be quickly traded if they start winning too much. Danny Ainge has already made the difficult decision of blowing up the roster and he won't have any issues in making some additional trades if needed. This is especially true as Victor Wembanyama will be available in next year's draft…